11 Acres – Sea To Lagoon, Placencia
$1,725,000 US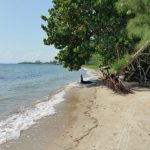 Fractional Ownership Private Island
$600,000 US (1/10 Share)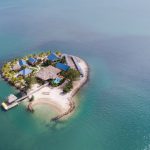 The Serenity Beach Resort | Rum Point Casino & Marina
$499,000 US - $1.2M US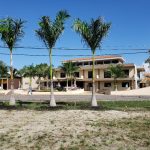 COVE Oceanside Resort & Residences
$580,000 US - $1.8m US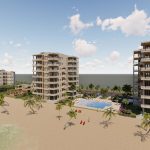 Placencia Village Apt.
$1,100 US/Mth. "available"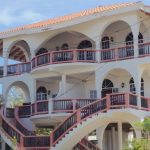 ---
---
Belize Real Estate Investing
Welcome to Yearwood Properties Ltd, a Professional Belize Real Estate Sales, Consulting and Development Company with over 24 years of Belize Real Estate experience. Located within Placencia Village, Belize, Central America, we specialize in the sales and development of Belize Beachfront and Island Properties, Condominiums, Residential, Commercial and Marina Subdivisions. In addition
Comprised of an experienced, professional team of lawyers, surveyors, architects, contractors and landscapers, our highly trained agents are well prepared to assist you from evaluation to post-purchase process. We feel that the first step of purchasing property in Belize is only the beginning. Whether you are purchasing as investment property to resell in the future or whether you plan to build your second or vacation home, we are here to assist you and to make this process as easy as possible. For more info Click here.
Belize is fast becoming one of the most popular areas on the Central America coast to invest in real estate. Prices are still very reasonable compared to other locations in the Caribbean. Placencia Belize Real Estate Investing has always been on the rise and continues for those seeking a peninsula beach / lagoon atmosphere. You will enjoy our 16 mile peninsula. The views are stunning for both the seaside sunrises as well as the breathtaking sunsets at our rear lagoon with our fabulous Maya Mountains in the back drop. Furthermore
We hope that you will enjoy our website and visit us in the near future. We look forward to seeing you in paradise –it really is wonderful down here! Invest in Placencia Belize Real Estate. Belize Real Estate for the future.
The Government of Belize announced on Aug 28th, that our Belize Philip Goldson International Airport will reopen October 1′ 2020. We have all been awaiting this for a good while. We will now be able to contact our clients and update them on the new procedures and guidelines. We will also be ending our nation's curfew on June 30th. Hopefully, we will be able to get back to as close to "normal" as possible. We will still be required to wear mask and follow the 6′ social distancing
In comparison to other countries, we have been very fortunate to date and presently having only (4) COVID-19 active cases with (2) total deaths to date. Up to a couple of weeks ago, we had "zero" cases for a period of 52 days.
One of the nicest places to visit is "Little Harvest Caye", located just a half mile off the coast of Placencia Village southern point. A truly fascinating private island with drop dead 360 degree views. You can visit their website for details –lhcbelize.com
"Come on down and enjoy our exotic, picturesque, stunning and safe Belize. For full details and COVID-19 Guidelines for entering Belize please visit – belizetourismboard.org