COVE Oceanside Resort & Residences
$580,000 US - $1.8M US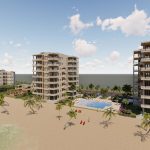 The Placencia Residences
$175K - $2.25M US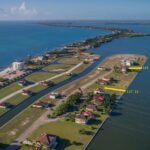 Fractional Ownership Private Island
$575,000 US (1/10 Share)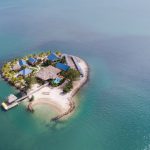 Island Breeze – fractional island home
$199,000 US/10% Shares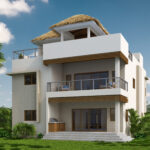 ZAMA CAYE Belize
$3,750,000 US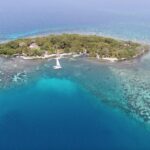 ---
---
Belize Real Estate Investing
A Placencia, Belize-based real estate company with more than 27 years of experience in the area is called Yearwood Properties Ltd. The business, which Brian Yearwood founded in 1996, has earned a reputation for offering clients in the Placencia region and elsewhere high-quality real estate services.
Our business specializes in the marketing and construction of residential, commercial, and marina developments as well as beachfront and island properties in Belize. Then again
Our highly skilled agents are equipped to help you from the evaluation to the post-purchase process since they are supported by an experienced, qualified team of lawyers, surveyors, architects, contractors, and landscapers. We believe that owning a piece of real estate in Belize is just the first step. We are here to help you and to make this process as simple as possible, whether you are buying as an investment property to resale in the future or whether you plan to build your second or vacation home.
Numerous clients have purchased, sold, and rented property in the Placencia region with the assistance of Yearwood Properties throughout the years. The company's staff of skilled experts is committed to giving customers outstanding service and assisting them in finding the ideal property to meet their needs and budget. Yearwood Properties offers plenty to offer, whether you're seeking for a beachfront property, a condo, or land to create your dream home.
Yearwood Properties offers real estate services as well as taking part in a variety of neighborhood projects in the Placencia region. The business is dedicated to assisting neighborhood companies and organizations as well as the community at large. This entails supporting regional nonprofits, volunteering time and resources, and sponsoring events.
Over the past 27 years, Yearwood Properties has been essential to the expansion and improvement of the Placencia neighborhood. Its commitment to offering excellent service and helping the community has made it a reputable business in the area. Yearwood Properties is a fantastic option whether you're looking to purchase, sell, or rent property in the Placencia area.
We hope you will like our website and come back to see us soon. We're excited to meet you in paradise because it's so great here! Invest in real estate in Placencia, Belize. Future plans for Belize real estate.
"Come on down and enjoy our exotic, picturesque, stunning and safe Belize. For details and COVID-19 Guidelines for entering Belize, please visit – belizetourismboard.org .
YEARWOOD PROPERTIES Call me at +501-625-3122