Placencia Peninsula:
Tourists and expats alike like visiting Placencia Peninsula in Southern Belize, which is well renowned for its breathtaking natural beauty, relaxed way of life, and extensive cultural history. Placencia, a desirable destination for visitors and residents alike, is a town in Belize that is situated on the country's Caribbean coast. The following are some essential details about Placencia, Belize:
Placencia is situated in Belize's Stann Creek District on the Placencia Peninsula's southern shore. It is conveniently reachable by vehicle or airplane and is located about 200 miles south of Belize City.
Placencia has a tropical climate, which means that it is always hot and muggy. Low to mid-eighties for average temperatures, with lots of sunshine and the sporadic chance of precipitation.
Attractions: Placencia is a well-liked vacation spot for both visitors and expats thanks to its abundance of attractions and activities. This features world-class diving and snorkeling locations, white sandy beaches, and crystal-clear waterways. The Cockscomb Basin Wildlife Sanctuary and the Placencia Lagoon Wildlife Sanctuary are only two of the many parks and natural reserves in the region.
The Maya ruins at Lubaantun and the Placencia Lighthouse are just a couple of the cultural and historical landmarks that can be found in Placencia.
Real estate: With a variety of alternatives available, including beachfront homes, condos, and land, Placencia is a popular destination to buy or rent property. Although prices can vary greatly depending on location, size, and amenities, Placencia's real estate market is generally thought to be more cheap than other Caribbean locations.
Lifestyle: Placencia is renowned for its easygoing and calm way of life, with a heavy emphasis on outdoor recreation and taking in the scenery. There is a mixture of residents, expats, and visitors in the diversified and hospitable community. There are numerous dining, shopping, and entertainment opportunities in addition to adequate medical and educational institutions.
Placencia, Belize is a great location for people seeking a tropical getaway or a place to call home, all things considered. Placencia has plenty to offer everyone with its spectacular natural beauty, rich cultural past, and relaxed way of life.
---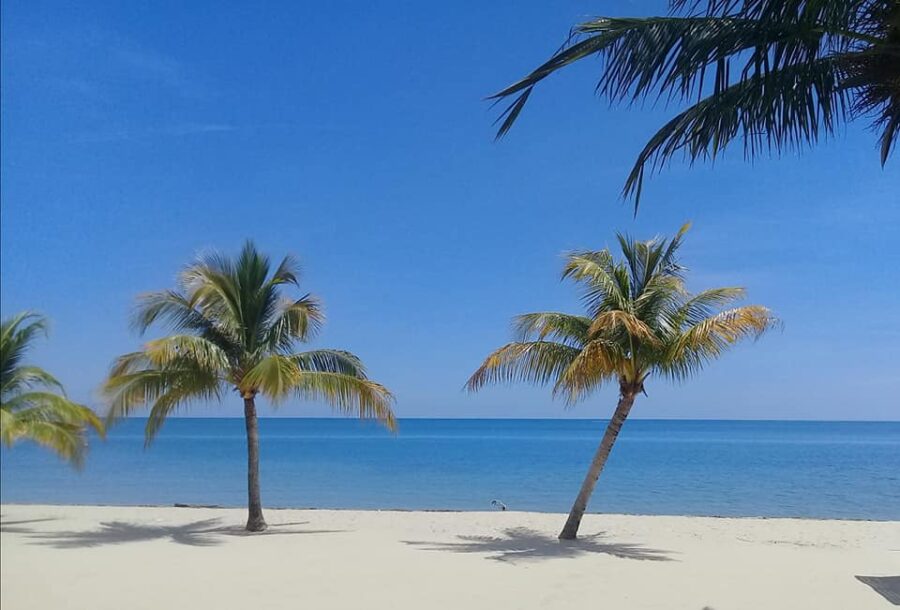 Placencia Belize Real Estate: A Guide to Buying Your Dream Home
Placencia Belize is one of the most sought-after destinations for real estate investment in the Caribbean. With its breathtaking beaches, lush jungles, and vibrant culture, Placencia has become a popular choice for those looking to purchase a vacation home or invest in a rental property. Whether you're looking for a single-family home, a condominium, or a piece of land to build your dream home, Placencia Belize has something to offer for everyone.
Placencia Condominiums for Sale
If you're looking for low-maintenance, lock-and-leave living, then a Placencia condominium might be the perfect option for you. Placencia offers a variety of condominiums, ranging from cozy studios to spacious three-bedroom units. Many of these condos feature stunning views of the Caribbean Sea, and come equipped with modern amenities like pools, fitness centers, and 24-hour security.
One of the most attractive features of buying a condo in Placencia is the variety of options available. From new construction to established communities, there is a Placencia condo for every lifestyle and budget. If you're looking for a luxury condo with all the bells and whistles, consider a beachfront property with a private pool. If you're on a budget, there are plenty of affordable options in the heart of Placencia Village.
Belize Real Estate
Placencia Belize is just one of the many destinations in Belize that offer opportunities for real estate investment. In recent years, Belize has become increasingly popular as a destination for retirees and expats, who are drawn to its low cost of living, easygoing lifestyle, and beautiful scenery. With its growing infrastructure, and a stable political and economic environment, Belize is a smart choice for real estate investment.
Why Invest in Placencia Belize Real Estate
Placencia Belize is one of the fastest-growing destinations in the Caribbean, and with good reason. Its stunning beaches, crystal-clear waters, and lush jungles make it an ideal destination for those seeking a tropical paradise. Additionally, Placencia offers a strong rental market, making it a smart choice for those looking to invest in a rental property. With its growing infrastructure and increasing popularity, now is the time to invest in Placencia Belize real estate.
In conclusion, buying real estate in Placencia Belize is a smart choice for those seeking a tropical paradise or a rental investment. With its variety of condominiums, single-family homes, and land options, Placencia has something to offer for everyone. Whether you're looking for a vacation home or a rental property, Placencia Belize real estate is a wise investment in your future.