Placencia Peninsula:
Placencia Belize
is one of the most beautiful and unique peninsula in the Central American Region. This 16 mile stretch of real estate has the Caribbean Sea on one side and the long and wide 16 mile lagoon on the rear side.
The beach offers crystal clear waters for swimming or just relaxing. The lagoon has an array of Manatees, Crocks, fish, silver foxes, many species of birds and other wildlife and of course the great views of the near by Maya Mountains.        
The peninsula has four main inhabited areas. Placencia Village is located on the very Southern tip. While heading North, the next village is Seine Bight then Maya Beach in the central local section and finally Riversdale on the very Northern tip as one enters the peninsula via main road.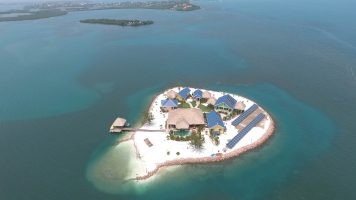 Placencia Beilze Real Estate is fast becoming popular for those seeking a second home or simply a smart investment for the future. Developers interested in Belize Real Estate in general, find Placencia a very attractive area with a promising future.
Other promising investments for the area include  the present contruction underway of the second Internationa Airport. The airport is located just one mile off the northern tip of the peninsula. This will no doubt attract other developers to the area while increasing Placencia Real Estate values. For more info Click here