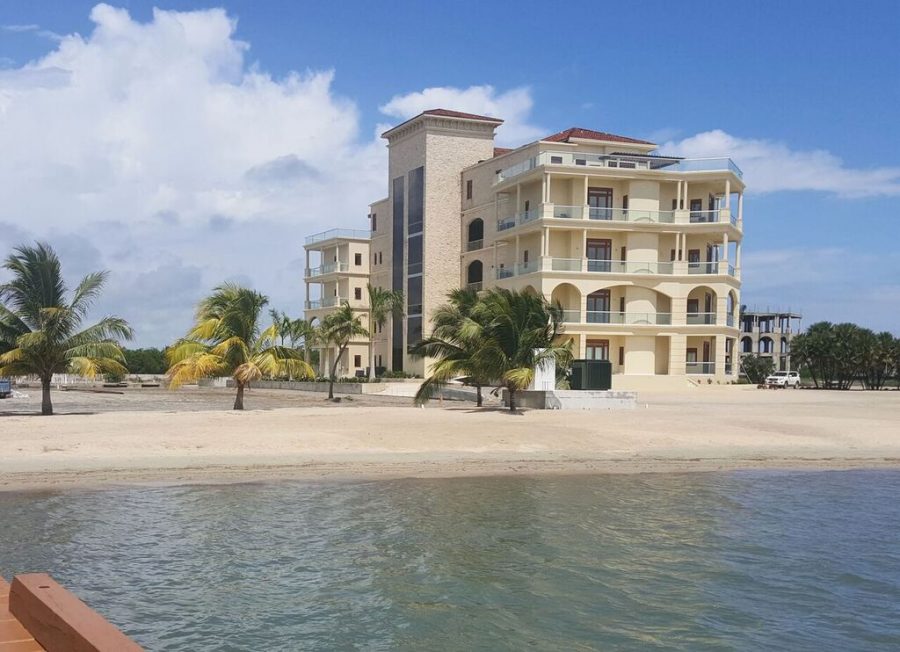 Price:    $899,000 US
Terms:  Available
Type:     Condominium
Status:   Active
Size:       Large 2BR/2BTH Ground Floor Unit "Facing Sea"
Space:    3,392 SF
Location: Copal Beach Resort
I.D. NCA1
MLS#
The exceptional beachfront condo for sale at Copal Beach Resort is on the ground floor and faces the water.
On the bottom floor, it is the lone apartment.
Therefore
With breathtaking views of the seaside pier and Caribbean Sea, this location is ideal.
This condo includes a docking location at the marina beside the water that is worth $100,000 US.
With a very unique price offer in Placencia, The Copal Beach Resort Condo is unquestionably the winner.
Rental Option
Long-term rentals of the condo are also available for $5,000 US/Mth.
In southern Belize, it is situated north of the Placencia Hotel on the northern edge of the 16 Mile Placencia Peninsula.
The Copal Beach Resort Condo originally had 3 bedrooms and 2 bathrooms, but it was expanded to provide a larger living area.
The condo is being sold at one of the most generous prices on the peninsula and is one of the best overall.
In the neighborhood, such a unit typically costs $1.2M–$1.5M US.
An excellent chance for someone who sees Belize's future.
Amenities
Fitness center, fitness center, hotel drop-off and arrival, 50 key boutique hotel with structured parking below, hotel pool, commercial rental, marina village green, pier to 300 slip marina, elevated copal and casino arrival court, formal adult pool, non-swimming water feature, informal family/active pool, pool bar, beach promenade, beach club and restaurant, beach bungalows, beach, and more are some amenities of the copal beach resort condo.
Additionally, given its affordable pricing, the Copal Beach Resort Condo is a fantastic investment option.It is not just in a fantastic position with a developing tourism business in Belize, but it may also be rented out long-term for a consistent income.
For individuals who appreciate water sports and boating, the 300 slip marina's pier and village green make it the ideal setting.

Both visitors and locals can enjoy an opulent experience at the elevated Copal, the beach promenade, and the beach club and restaurant.
There are places to unwind and have fun at the fitness center, the formal adult pool, the informal family/active pool, and the pool bar.

The Copal Beach Resort Condo is a top pick for anyone seeking for a beachfront home in Belize because of all of these features and the breathtaking views of the Caribbean Sea.
Copal Beach Resort Condo Plan Links:
Unit Amenities For The Copal Beach Resort Condo In addition
Imported fossil grey marble flooring.
Custom stained exposed cerrused oak wood floors and beams.
Kitchens: Snaidero Italian Kitchen Cabinets
Quartz Counter tops
Miele glass cook top
Miele wall Oven
Miele wall espresso machine
Miele Ultra quiet dishwasher
Subzero Refrigerator
Mosaic glass and quartz back splashes
Bathrooms: Duravit Fixtures
Axor Faucets and shower system
Natural stone counter tops
Mosaic glass accent walls
Natural stained wood cabinets
Custom smart home by reston systems. 
Emergency Auto Generator
Please also take a look at our other condominium project units for sale – 
COVE Oceanside Resort & Residences