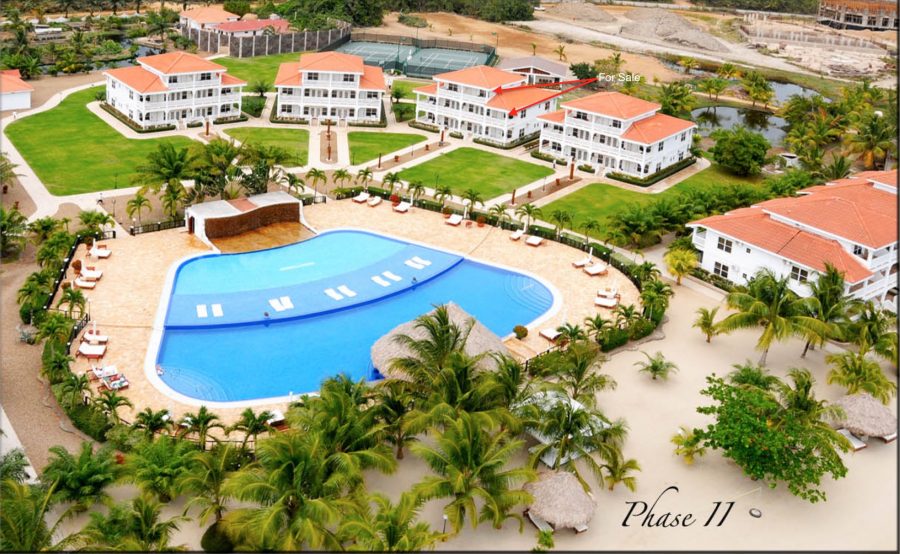 Price: $299,000 US
Status: Active
Type: Condo – Gated Community. (Includes a $100,000 US sea side marina boat slip out front)
 3BR/3BTH, Unit 157,159,161 (2nd & 3rd Floors – Split Unit)
Living Area:  2,000 sq.ft.
Location: The Placencia Hotel, Placencia Peninsula North Side
MLS# 1154
Ready to Move IN- turn-key condo unit that is available for immediate occupancy-The Placencia Hotel & Residences
Furnishings & Appliances Included .Maintenance Fees $4,800 USD per annum Revenue 50% of nightly rate at $600 USD, Location Beach Front, Second and Third Floor Unit, Insurance & Utilities Included in Maintenance Fee, Deposit – 10%, Closing In Standard 30 Days.
Amenities: Stainless Steel Appliances , Italian Travertine Marble floors and Bathrooms throughout
Fully Furnished Unit
Professional Tennis Court
Largest Swimming Pool in Belize
Dock/ Restaurants / Bars
The Capriccio Restaurant: Offers a splendid view of the Caribbean Sea within a relaxed air-conditioned setting. Passionately prepared cuisine offers a mix of traditional Italian dishes along with a taste of local Belizean Creole cooking. Fresh fish from the ocean highlights the menu daily. Wine aficionados relish one of the largest wine selections in Belize-direct from our 9,000-bottle international wine cellar.
Palm Terrace: The sweeping Palm Terrace, perched over our private beach, offers a selection of breakfast, lunch and dinner classics, graciously served among the cooling trade winds while you listen to the palms sway in the breeze.
Azure Pool Restaurant: The Azure pool restaurant offers a tropical open-air setting fringing Belize's largest infinity-edge freshwater pool. Lounge in an informal and relaxed environment, where footwear is optional, or visit our swim-up bar for a cool cocktail under a palapa.