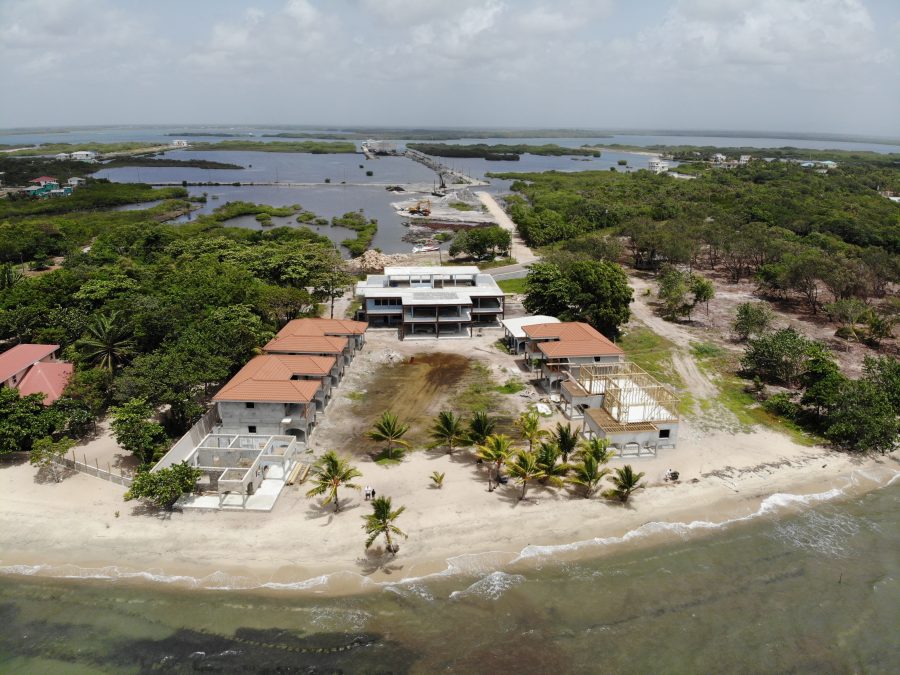 Prices:  $429,000 US – $556,800 US
Size: 2BR/2BTH
Status: Active
Type: Marina Condos, Inner Lagoon Side
Size: 1,192 sq.ft. – 1,547 sq.ft.
Location: 0.25 Miles North of Placencia Airstrip
I.D. SC01
MLS#
This 9 Acres Resort & Lagoon Marina is located 0.25 Miles North of the Placencia Airstrip. Located also just 1 mile north of Placencia Village with all its amenities. An ideal location just outside the village and on "Rum Point" which is a wonderful beach.
The Resort  is presently under full renovation with plans of a Luxury Boutique Beach Resort on the sea side and (24) Condominiums on its lagoon side Marina – Rum Point Marina.
Developer: R&B Development Co. Ltd. – Placencia, Belize
Contractor: R&B Construction Co. Ltd. – Placencia, Belize
Architect: ab2architects – Placencia, Belize
BEACHSIDE: Luxury Boutique Resort. Will operate as a resort.
(34) Total Units – 27 beach cabin rooms, 7 rooms In main building.
pool & bar, main building cigar bar, 250′ seaside pier.
LAGOON SIDE :
For Sale-
(24) 2BR/2BTH Condominium Units. 3 Storey Building –
Ground Floor Units: (1,192 SF-1,490 SF) – $429,000 US & UP
Second & Third Floor Units: (1,192 SF-1,547 SF) – $429,000 US & UP
Rum Point Marina: (53) Boat Slips – (12′ x 32′) – $50,000 US /Slip
A few additional slips for larger yachts available
For More Info Contact –
Yearwood Properties Ltd.
Brian Yearwood, Broker
Email: info@belizerealesate.net
Ph: (+501) 625-3122
________________________________
Pamela Swanick, Agent
Email: swanickp@gmail.com
Ph: (+501) 622-4487