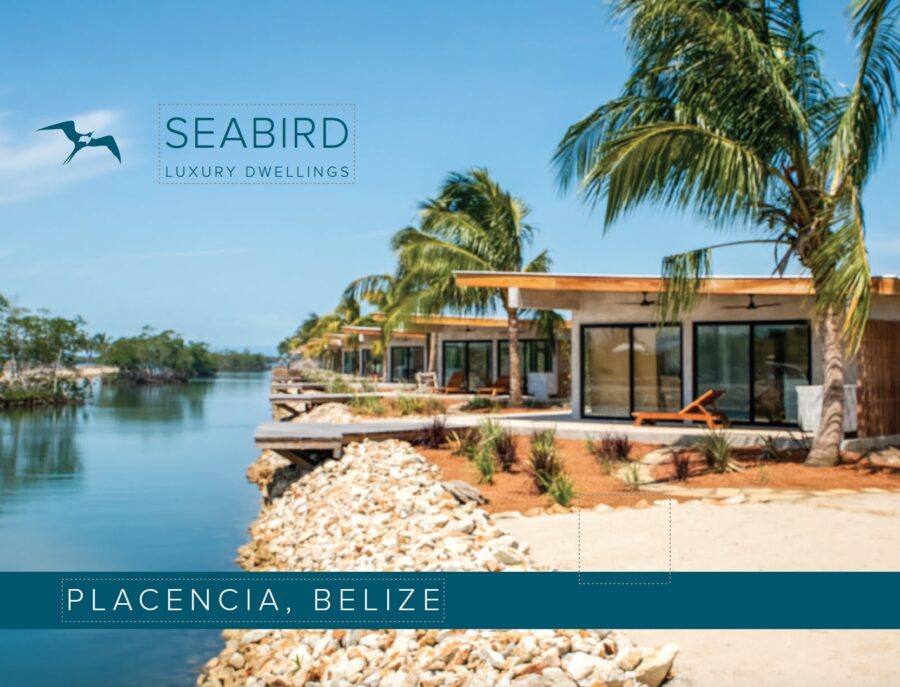 Price: Phase I: $650,000 US (Units 1-14) "Sold Out"
Price: Phase II: $599,000 US "First 5 Units" of (Units 24-28) comes with Pool & Grill Station. "Sold Out"
Price:

Phase II: $650,000 US (Units 15 – 23)

Rooms: 4BR/3BTH
Size: 2,600 SF Living Space + 250 SF Deck
Lot Size: 72′ x 107′
Maintenance Fee: $6,000 US/Year | $500 US per Mth.
Type: Waterfront Villa, Phase I of II
Community: Residential Gated
Wall Material: Exterior/Interior – Steel Floated Venetian Plaster with a crushed limestone cast in
Location: Just North Of The Placencia Airstrip
I.D.#: AP01
MLS#: –
THE OPPORTUNITY

The Seabird – Waterfront Luxury Dwellings: With low cost of living, rich history and culture and affordable property prices, Placencia, Belize presents one of Central America's most lucrative investment hotspots. SeaBird Belize is located two miles outside of Placencia Village. It is a beautiful neighborhood currently under construction comprising of 28 luxury villas, a number limited for ideal mid-long term rental investment. We have four villas remaining in Phase 1 with completion on track for Q3 2022. Investors can secure the best villa now and we have negotiated exceptional payment terms for clients buying at this stage. Developer requires $10,000 down to reserve, 20% on promissory contract and the final balance on completion. We have an established management team (JAC Property Management) in place to manage the rentals on a mid-long term basis for our clients. They expect between $108,000 in gross rental income. Net rental yields in this area are expected to be very strong.
WHY BELIZE?
Exceptional quality of life, low cost of living, beautiful islands, beaches and mountains combined with a thriving property market make Belize one of the best places to invest in Central America.
Belize attracts global visitors and is capturing the attention of foreign investors. It is more than just a beautiful place to visit; it is one of the most popular residential and investment areas and provides lucrative returns.
As a member of the British Commonwealth, Belize offers a stable political and social environment. Rapid economic growth, excellent infrastructure and a strategic geographical location make the country an appealing destination for businesses and agricultural ventures.
Belize is one of the most dynamic real estate markets. Due to growth demand and a booming economy, housing prices in Belize have been rising steadily. However, despite significant growth, the cost of property is still currently lower than other countries. All these figures only confirm estimates that the property market in Belize is one of the most attractive in Central America. Similarly and above all
PLACENCIA:
The Caribbean Reimagined.
Placencia, a small city in Belize, has been gaining in popularity with its traditional fishing village charm and a prime location for real estate investment.
Located along the Caribbean Sea, Placencia is a charming, seaside village on the tip of the Peninsula. The peninsula is known for beautiful beaches, luxury resorts and easy access to gorgeous island cayes and the famous southern barrier reef which sits only 20 miles west. In addition
BELIZE ADVANTAGES
Belize is a beautiful, safe and extremely friendly country in Central America, on the shore of the Caribbean Sea. The primary language in Belize is English, making it perfect whether you're wanting a place to vacate or even relocate. Belize is very connected to the modern world. There's good infrastructure in the financial sector, professional services, telecommunications and that all important Wifi for staying connected to friends, family and even colleagues if you want to work in paradise.
If you're aged 45 and over, Belize offers one of the world's most attractive retirement incentives, including tax free income on all earnings from a source outside of Belize.. You don't need to be retired (or even remotely old) to qualify. Simply owning a property, showing an income of $2,000 a month and residing in Belize for at least 1 month of the year are the basics to qualify for the program. Come visit Seabird Waterfront Luxury Dwellings furthermore
LANDMARKS
The Placencia Sidewalk
This was the village's only road until 1984. It is the Guinness Record Holder of the Narrowest Main Street in the World.
Cockscomb Basin Wildlife Sanctuary Lush nature reserve with miles of forest, watershed, fauna, wildlife and the world's only Jaguar preserve.
Laughing Bird Caye
Beautiful, protected national park. Amazing spot to dive and snorkel.
The Silk Cayes
Part of the Belize Barrier Reef, the Silk Cayes consist of three small islands and is a fabulous place to snorkel with sea turtles and nurse sharks.
Monkey River Village
Creole hub in Belize with natural wonders. In addition
GETTING HERE
Belize is a popular and growing tourist destination, with flights to Belize City International airport from locations all over the US, Canada and Central America. If you're travelling from further afield, there are connecting flights in major airports to the east of America, including New York, Atlanta, Miami and Cancún.
Once you land in Belize City, there are two main modes of transport to Placencia where Seabird Waterfront luxury dwellings are located. Road transport is very scenic through the jungles and takes 2 hours 30 minutes. If you prefer to get here faster, there are several internal flights every day (the taxi of the skies in Belize) and take just 20 minutes from Belize City to Placencia airport. We're always available to assist with any travel arrangements to make your journey fast and stress free. In conclusion
RESERVE YOUR VILLA
If you are interested in buying a villa at Seabird Belize, get in touch with us and we'll be glad to show you the development and surrounding area. Reservations are available from just a 10% down payment and we also offer financing options. Become part of the Seabird Residences owner community and own a piece of paradise.
---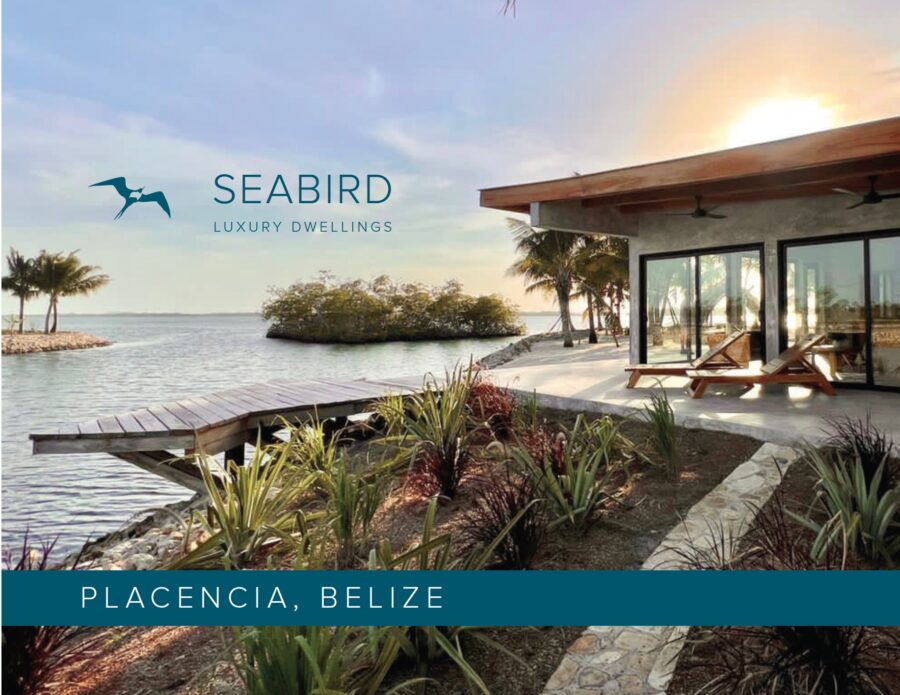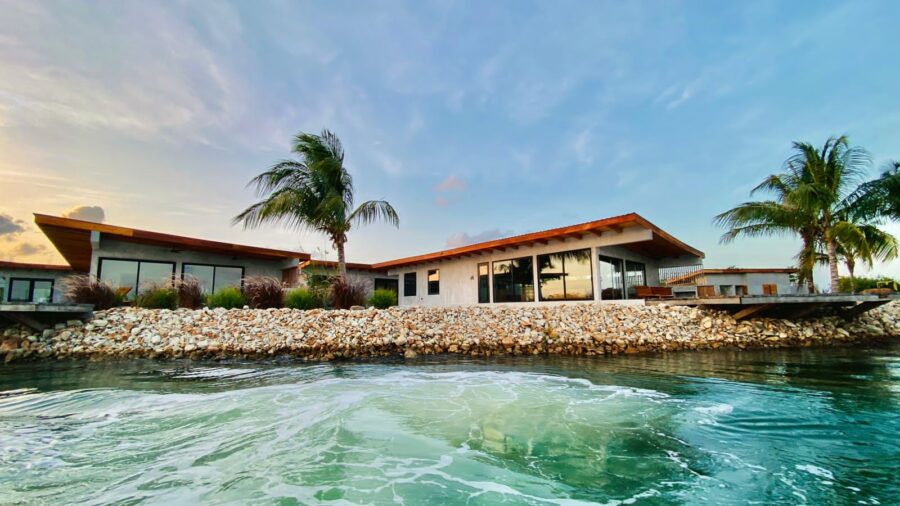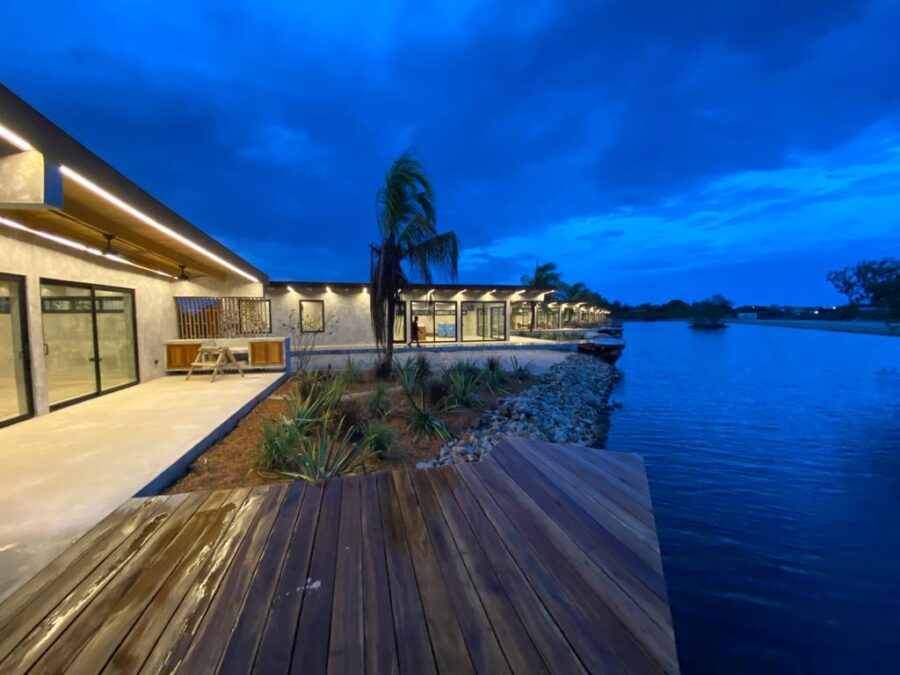 ---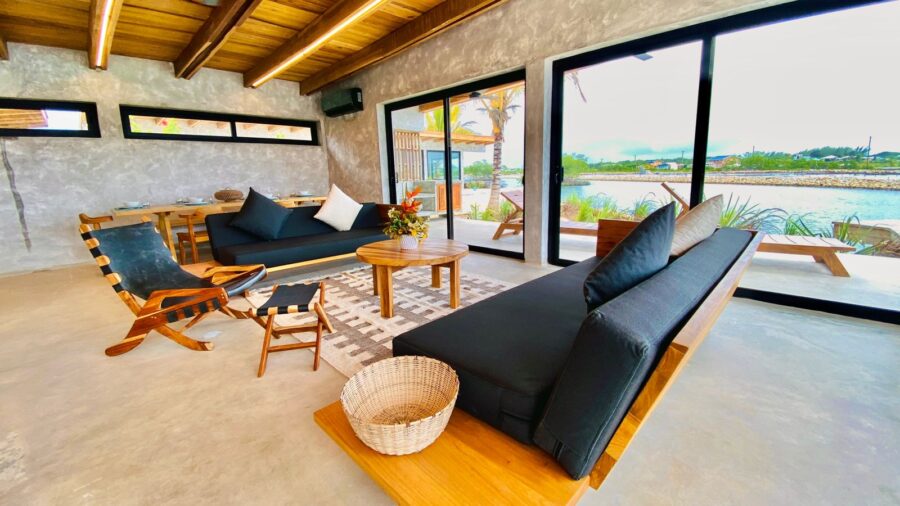 ---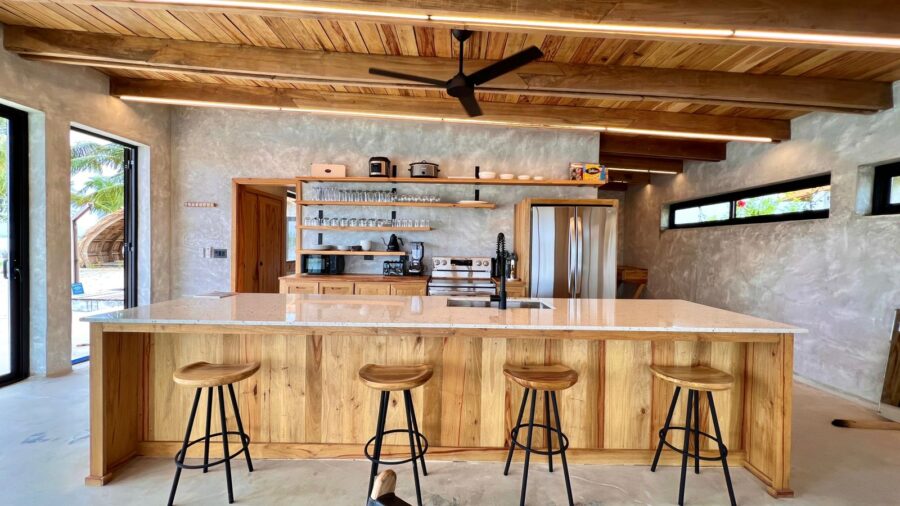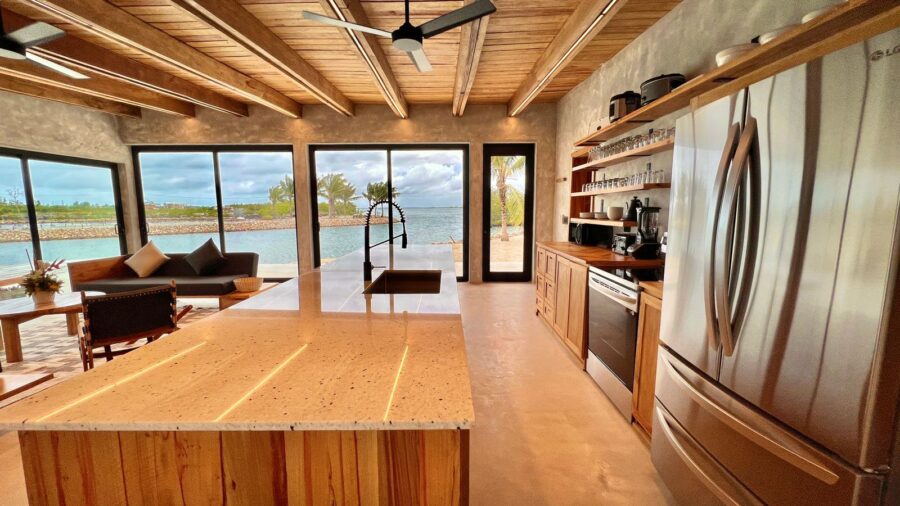 ---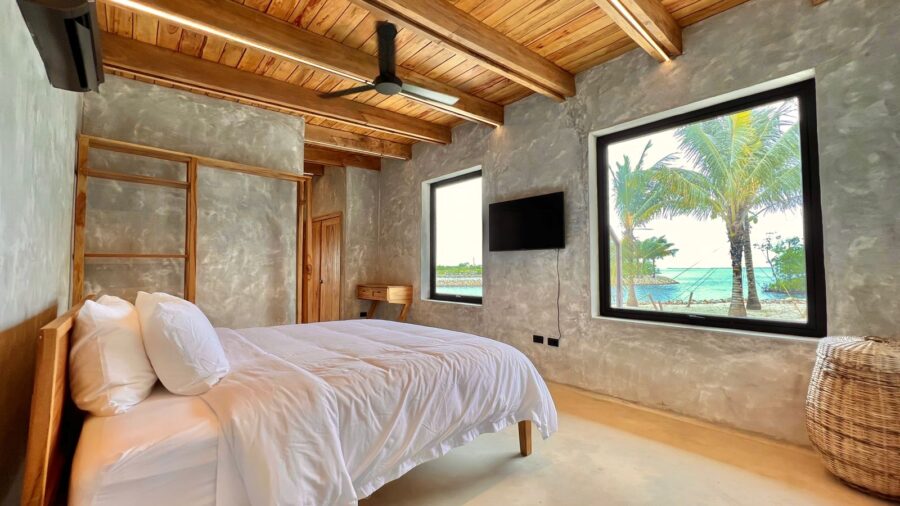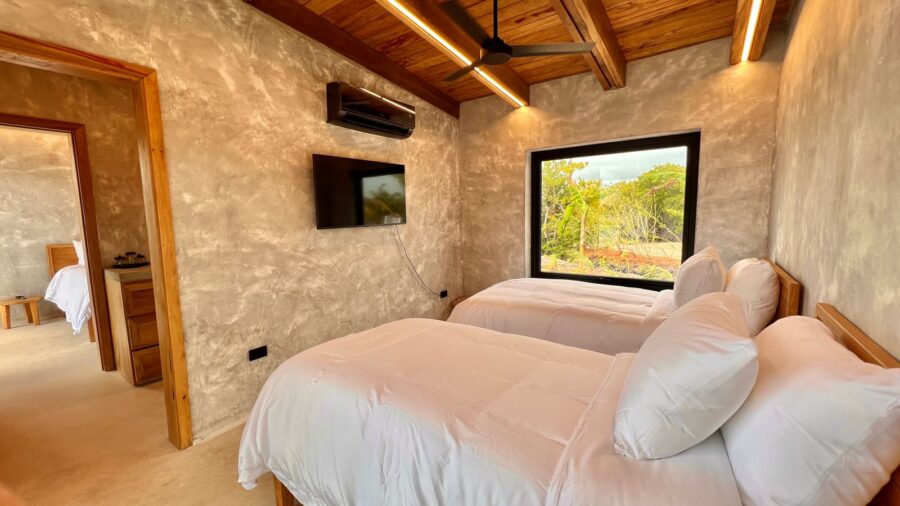 ---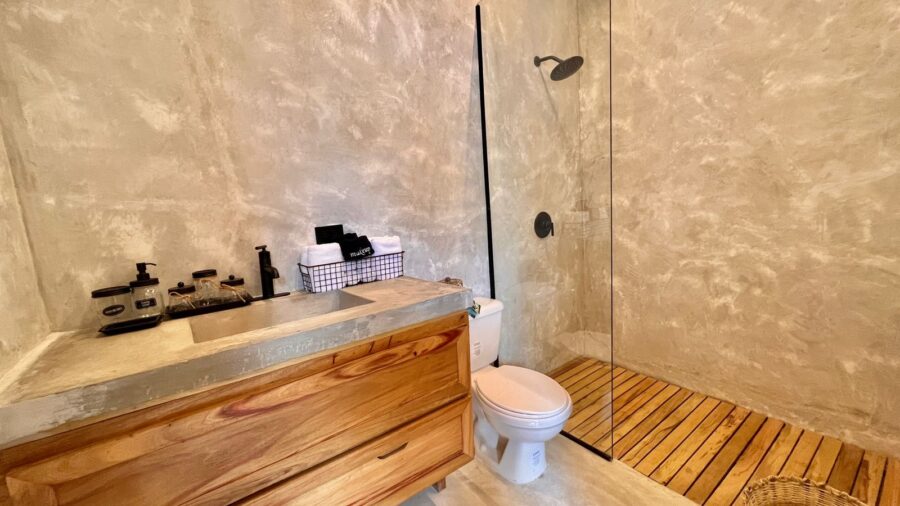 ---
---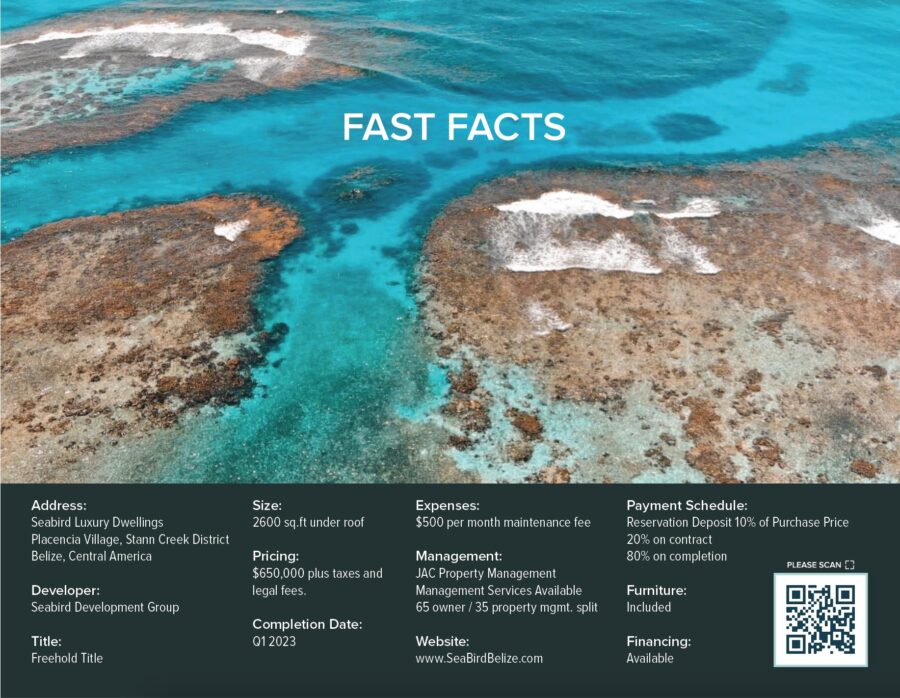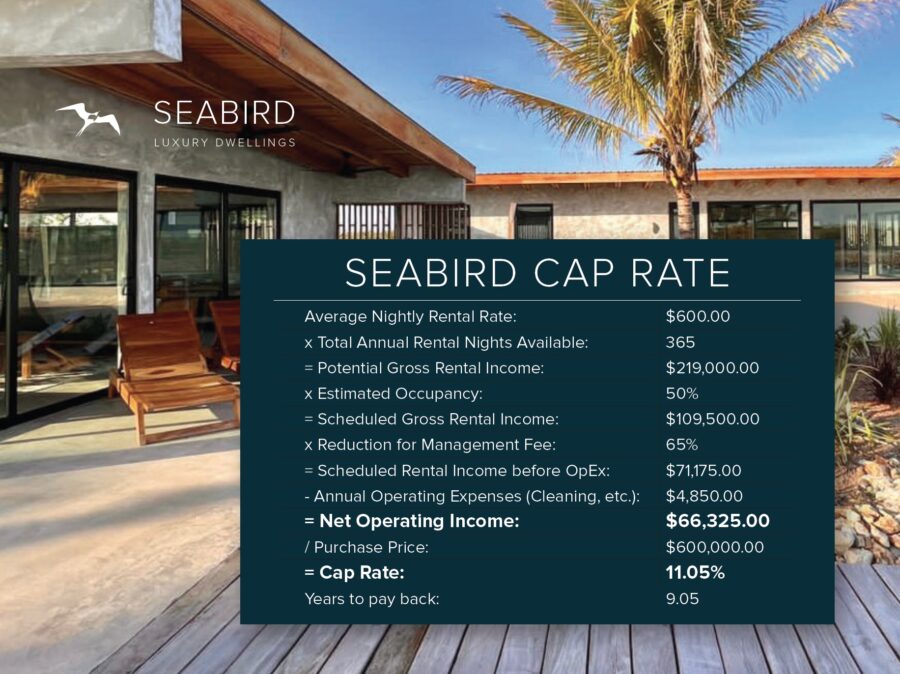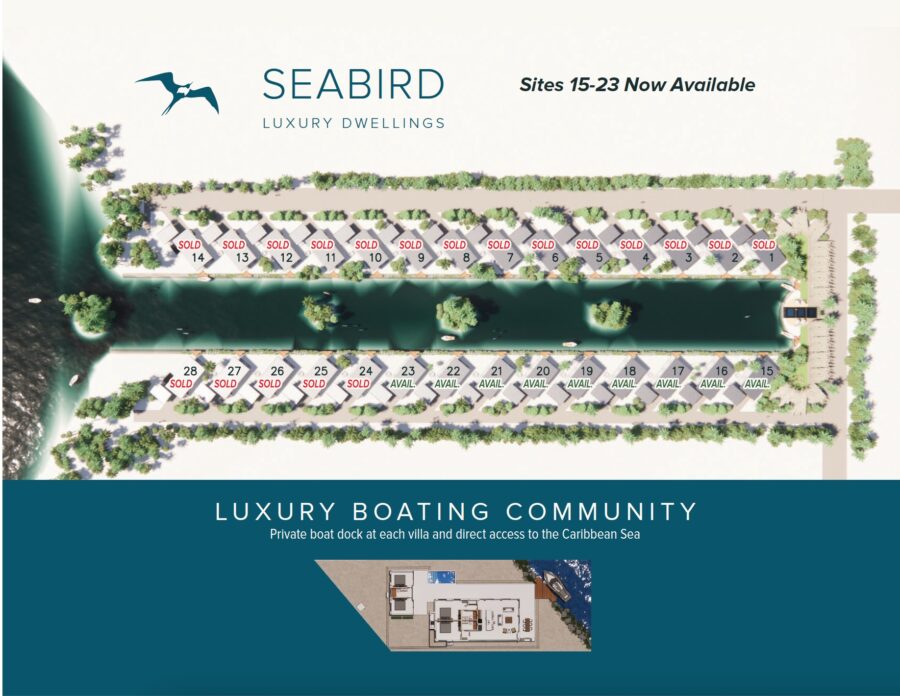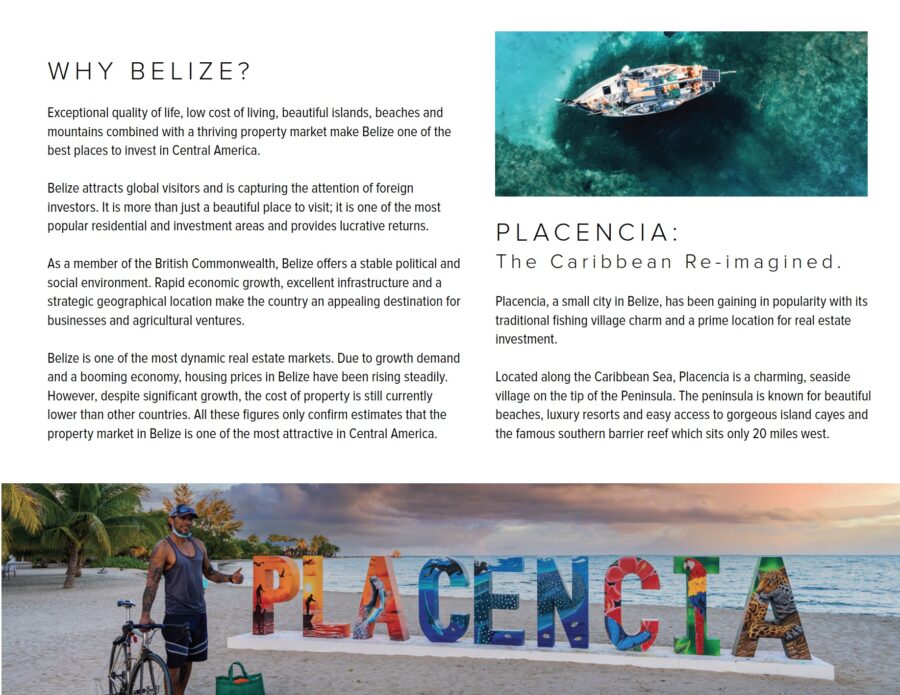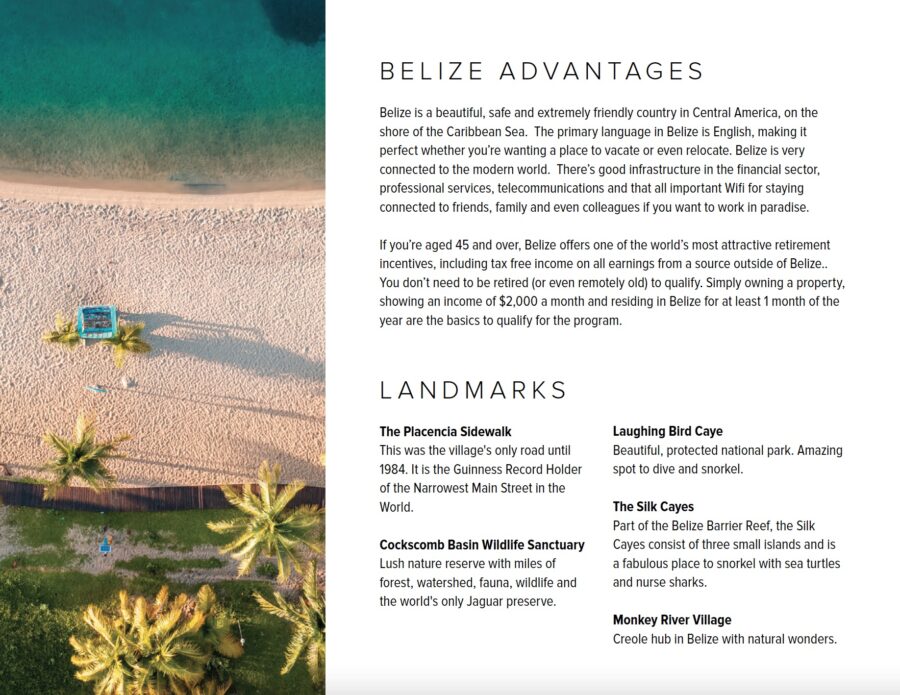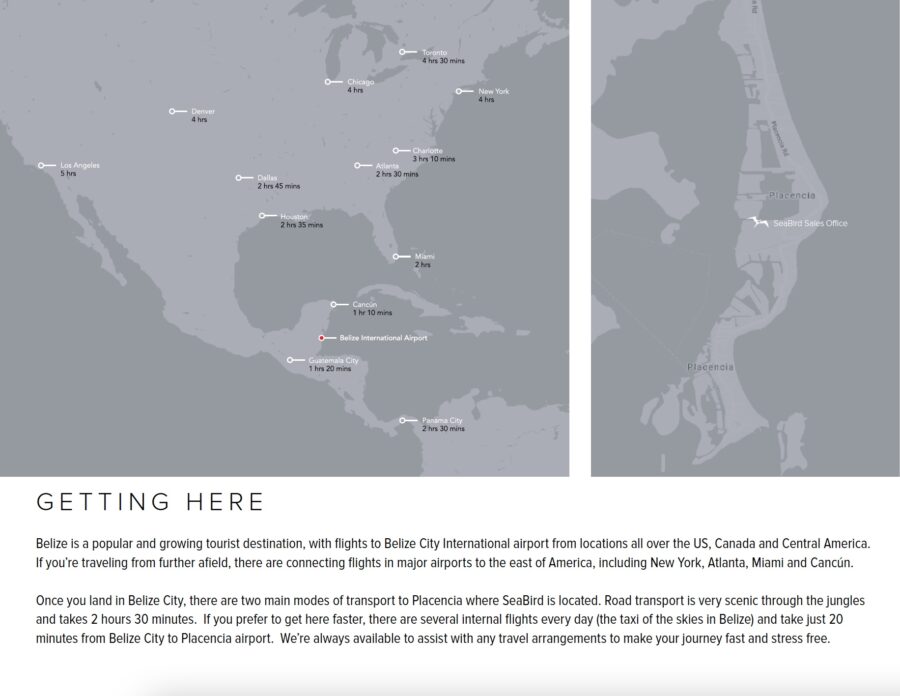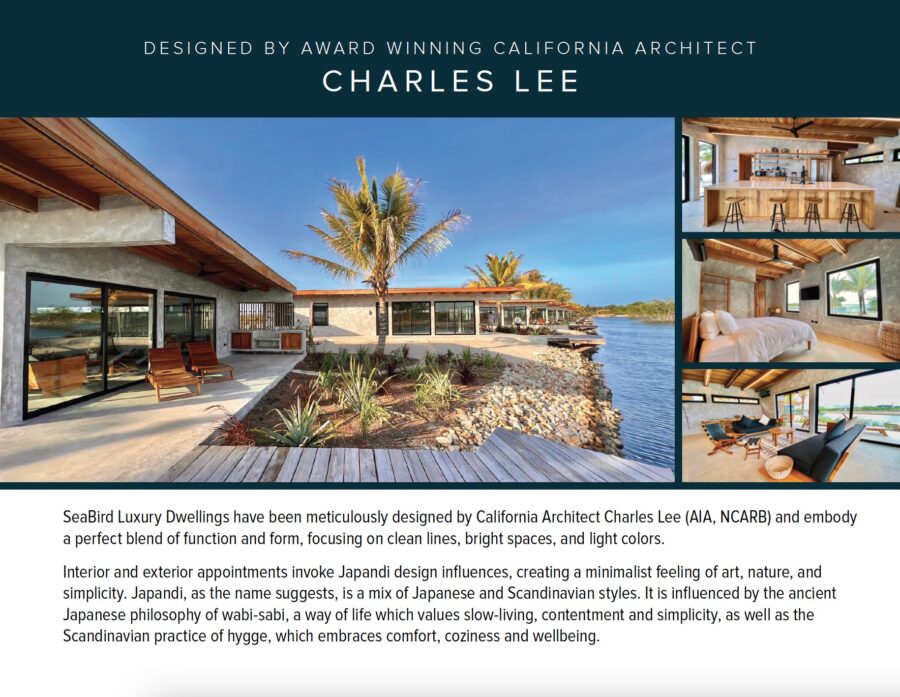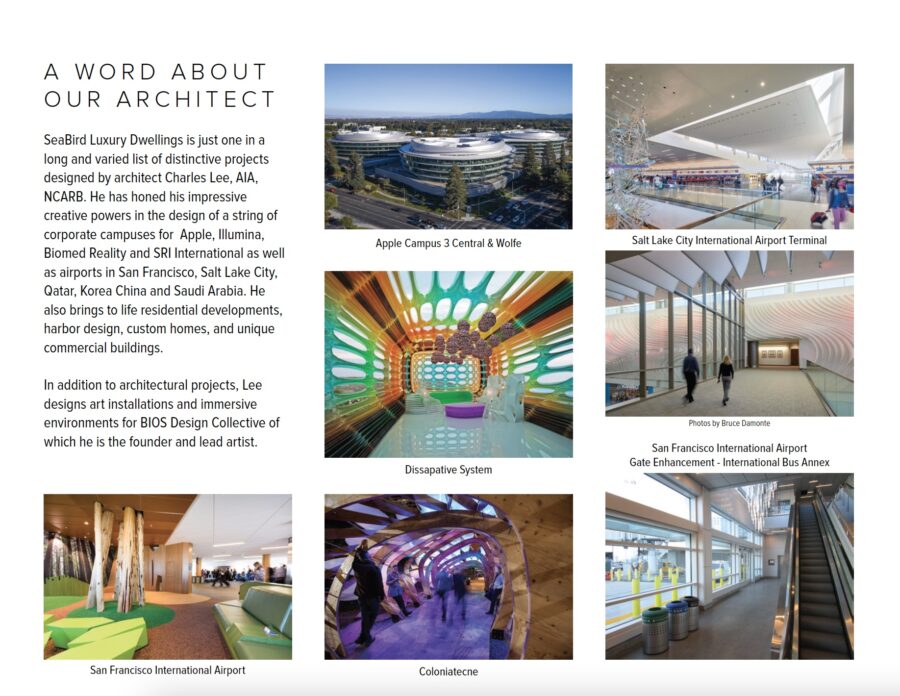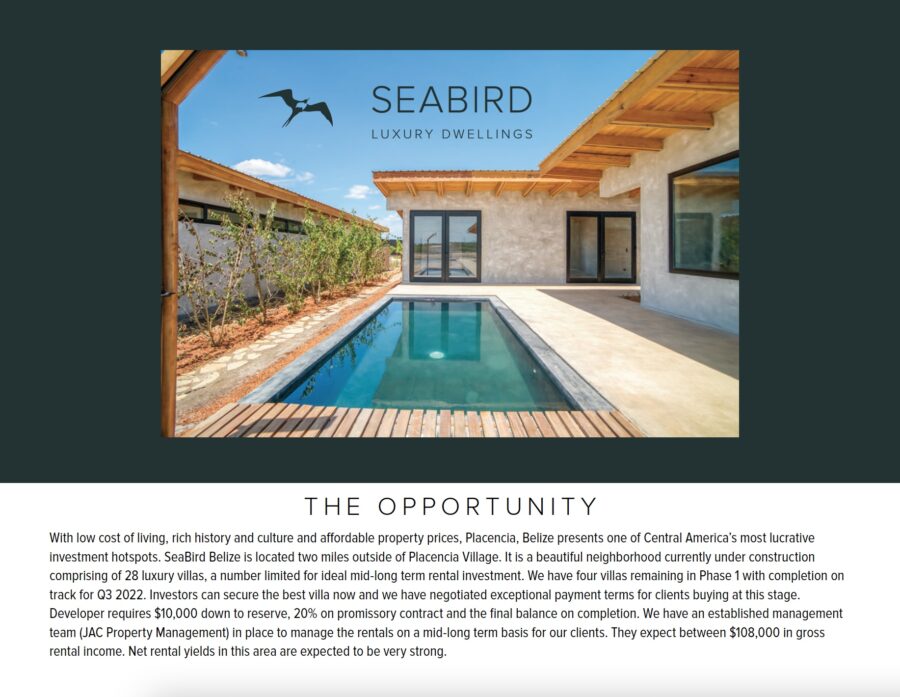 ---