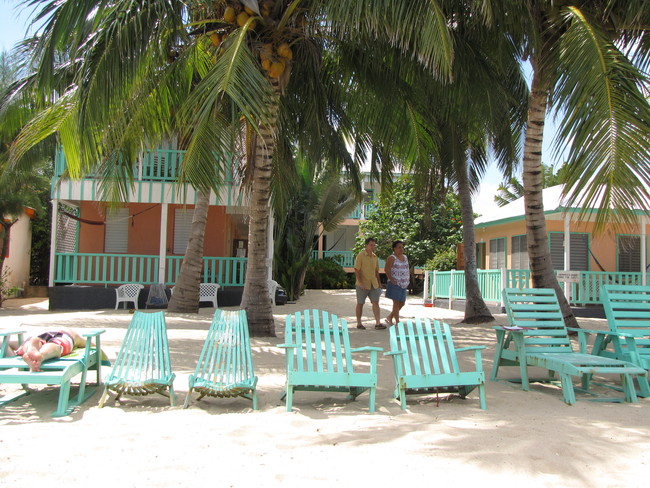 Price:  $1,200,000 US
Status:  Active
Type:   Resort
Living Area:  6,000 SF
Lot Size:  9,000 SF
I.D.# SBV12
MLS#
Belize Real Estate Investing: This 21 – Rooms Beach Hotel with 1-beach Cabana, is located within the heart of the Placencia Village Beach and is next door to "D Thatch" Restaurant & Bar. Property has the best beach and swimming grounds/waters on the entire peninsula. All amenities are located within a 5 minute walk in any direction.
Sea Spray Hotel has been around for a good while and has a long history of repeat guest. Hotel is well know for it's "group" bookings from the USA and Canada.
Proven profitable business with financial records. A very good cash flow business! Property measures roughly 60′ x 150′ back to main sidewalk.
Priced at $1.2M US.
D'Thatch Restaurant & Bar (60′ x 150′) is north adjacent to Sea Spray Hotel and is owned by same persons. Profitable business also with financials. Can be purchased for $800,000 US "WITH" Sea Spray Hotel and not alone. Combined Properties: 120′ x 150′. $2,000,000 US.
Invest in Belize Real Estate for the future!