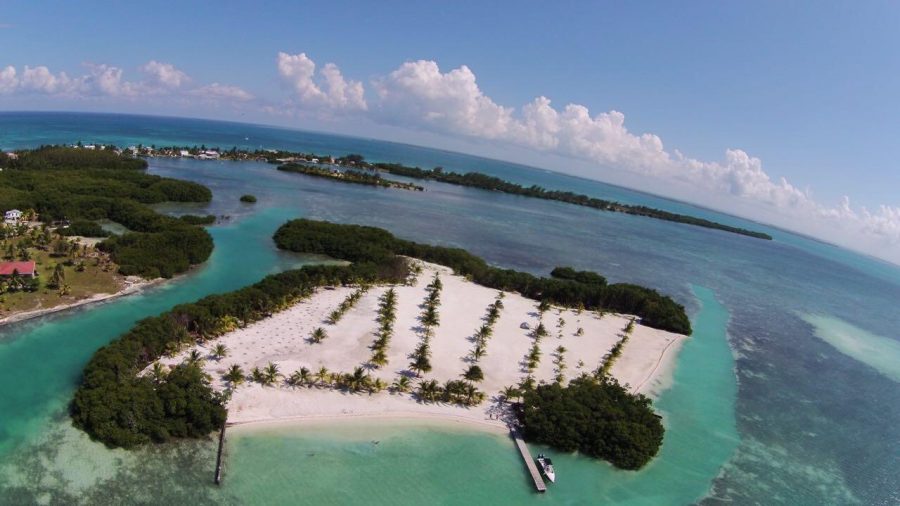 Price:   $1,600,000 US  
Type:    Private Island
Status: Active
Size:      5 Acres
Location:  10 minutes NW from Belize City, Belize
I.D.  I03    MLS
This beautiful 5 acre gem located in The Jewel is a 10 minute boat ride from Belize City, and is situated directly on the Northwestern tip of historical St. George's Caye. Picturesque views of the beautiful Caribbean Sea, as well as a magnificent view of Belize City's skyline in the late evenings. Crystal clear blue waters surround the property, it has 2 designated swimming areas on the defined beaches on the Northwest and Western portions of the island; for a little privacy a natural mangrove barrier has been left on the Eastern portion of the island which borders St. Geroge's Caye.
This tranquil paradise is perfect for those who would like retire and own a piece of the Belizean Jewel whilst not giving up independence or being too far away from civilization. Priced at $2 M US, the uniqueness of this island will satisfy the needs of those who want a paradise not secluded.
This Island offer options to the new buyer:
Ideal for a private family holding vacation Island home(s)
Ideal for a Resort Development "Private Cabanas", pool etc.
Fractional (1/10 shares) ownership for sale. Fractional could sell for a minimum of $300,000 US per share allowing each share owner to rent via management company 5 weeks /per year or use as personal.
This is truly a special private Island located in a perfect location near Belize City, Caye Caulker and Ambergris Caye. Islands of this clear beauty and close proximity to Belize City are rare and they are becoming even more rare! This is a good opportunity for a developer with a good vision!