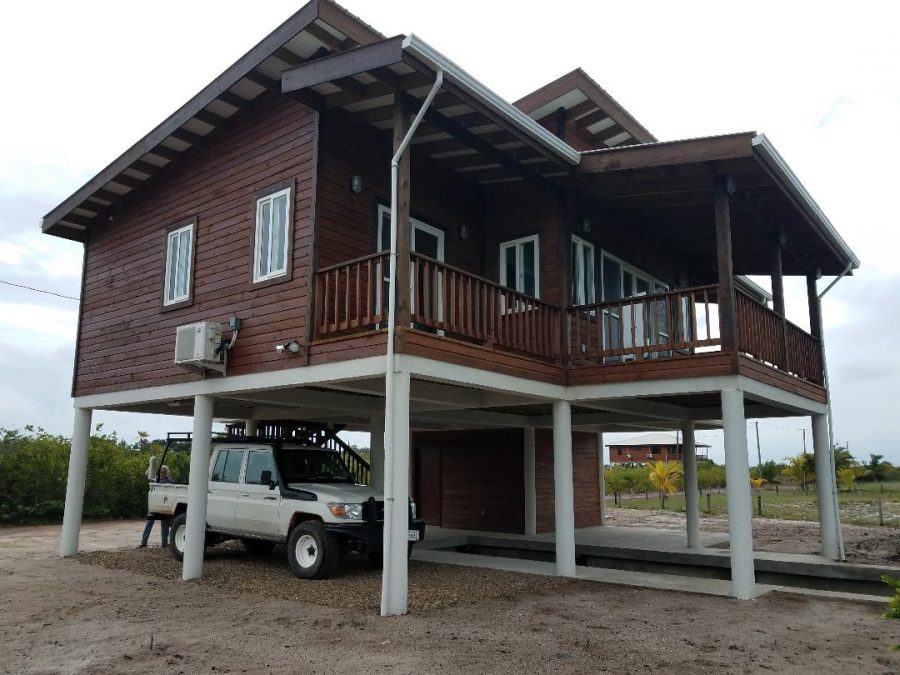 Price:  $300,000 US
Rooms: 2BR/2BTH
Type:  Single Family
Status: Active
Size:     1,250 sq.ft.
Built:   Jan' 2018
Location: Inner Lagoon Front. North Placencia Airstrip
I.D. MH05
MLS#
"Newly built Inner lagoon front house". Offered for sale is a wood/concrete dwelling on the Placencia Lagoon, one mile south of Seine Bight Village. There are 1250 square feet in the elevated living area, and a secure ground floor utility room with bathroom facilities. The house is in a private six lot subdivision accessed by a private road and a private canal. Special features include a ground floor boat slip under the house, pressure treated pine framing, hardwood floors, mahogany cabinets with granite countertops., two bedrooms with private verandas, two bathrooms, fully insulated and air conditioned. Many more features. The footprint of the house is 42×38 and is on Lot 3199 Placencia North.