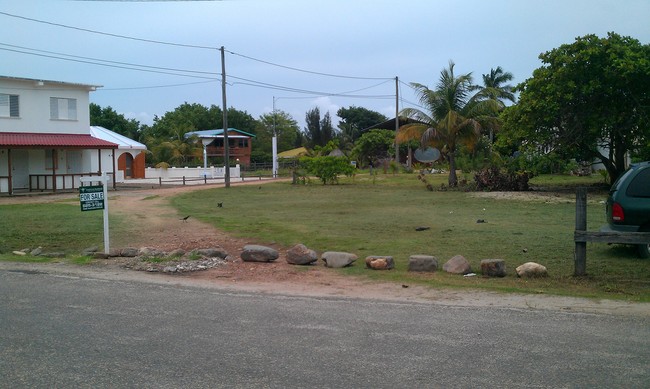 Price:  $220,000 US  "SOLD"
Status:  Active
Type:  Land
Lot Size:  10,000 SF
I.D.#SRF10
MLS#
Large Commercial / Residential main peninsula road side parcel available for purchase. Ideal location within the Placencia Village busy area and just a few minutes walk away from all of the amenities; banks, bars & restaurants, grocery stores, post office etc. Has access to beach which is only 200 yards away. With full infrastructure and in addition, a 50 feet boat docking space 50 feet boat docking space (southern canal,  adjacent to lot # 38) just and one minute walk away on the lagoon side of the main road. Perfect for boat lovers. From the dock, it takes roughly 10 minutes to reach the Caribbean Sea via boat at the main lagoon mouth.
Ideal for a three story Commercial Retail / Office / Apartment building. 40′ height cap. Electricity, Cable TV, DSL, Natural Spring Water in Municipal system piped to property. Main Peninsula road frontage of roughly 100′. Very good location.