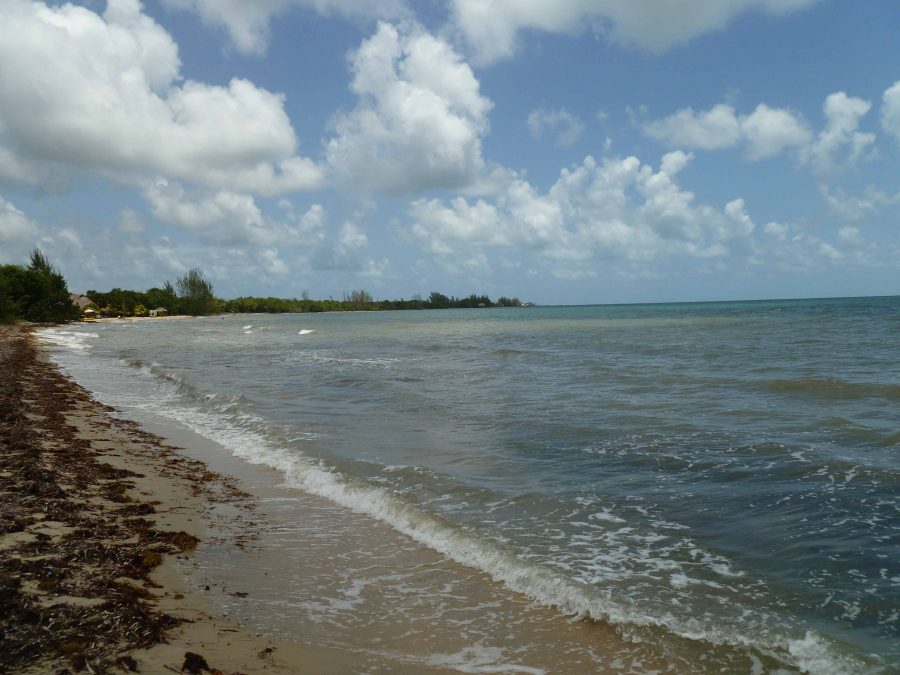 Price: $1,575,000 US
Terms: None
Type: Vacant Land (2 Parcels)
Status: Active
Size:  8 AC
Seafront: 430′
Lagoon front: 433′
Location: South adjacent to Belize Ocean Club, Northern Peninsula
I.D. N277
MLS#
This property is ideal for a resort /condo development project or high-end quality or residential luxury spec homes. The location is idea just south adjacent to the popular "Belize Ocean Club" resort and a 10 minute walk to one of the best restaurants (Maya Beach Bistro) on the entire peninsula. The Placencia Casino is only a 10 minutes golf cart ride north.
Property has (2) titles in the form of Land Certificates. These certificates of titles are within a country registered area and are guaranteed by the Government Of Belize. Having 2.31 Acres (sea to main peninsula road) with 430′ of sea frontage & 5.46 Acres (main peninsula road to lagoon) with 433′ lagoon frontage.
Another great feature of this property is that it is north adjacent to another 11 Acres parcel (sea to lagoon) that Yearwood Properties Ltd. is selling with 435′ of sea frontage and 433′ of lagoon frontage. 2 parcels as well. This combined 19 Acres with 868′ of sea frontage  and 866′ of lagoon frontage offers an ideal size and location for an upscale project. The Placencia Peninsula main road passes between the parcels.
For additional information on these vacant Commercial/Residential properties, please contact Brian Yearwood (Broker/Owner) of Yearwood Properties  located in Placencia, Belize. Cell# (+501) 625-3122. Email: info@belizerealestate.net