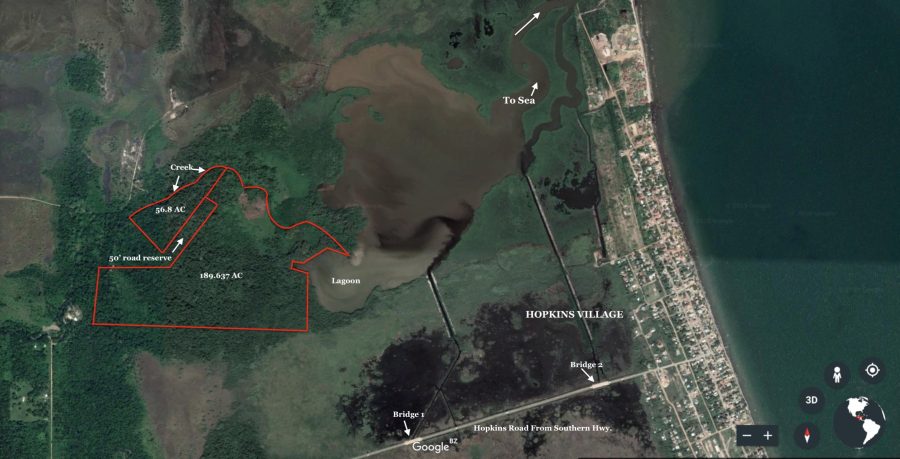 Price:  $750,000 US
Status:  Active
Size: (2) parcels – 246.4 Acres
Type:    Development Property (Commercial / Residential Sub
Location:  Quarter Mile From Hopkins Village On Main Road From Souther Hwy.
I.D. FH01
MLS #
This property is one of the largest for sale in the Commerce Bight / Hopkins Village area. An ideal location with approximately 70% of solid land. Magnificent very large trees. It is located just a quarter mile going in to Hopkins village on the main newly paved road. Property is to the north side of the main entrance road. There are two tracts of land which comprise the total acreage of 246.4 AC.
Property is prime for a developer who is willing to subdivide residential lots for sale. As Hopkins Village develops and more people enter, more affordable large properties will become in demand. This is an ideal time for a developer to enter!
Fore more info, contact Brian Yearwood at Cellular # (+501) 625-3122.