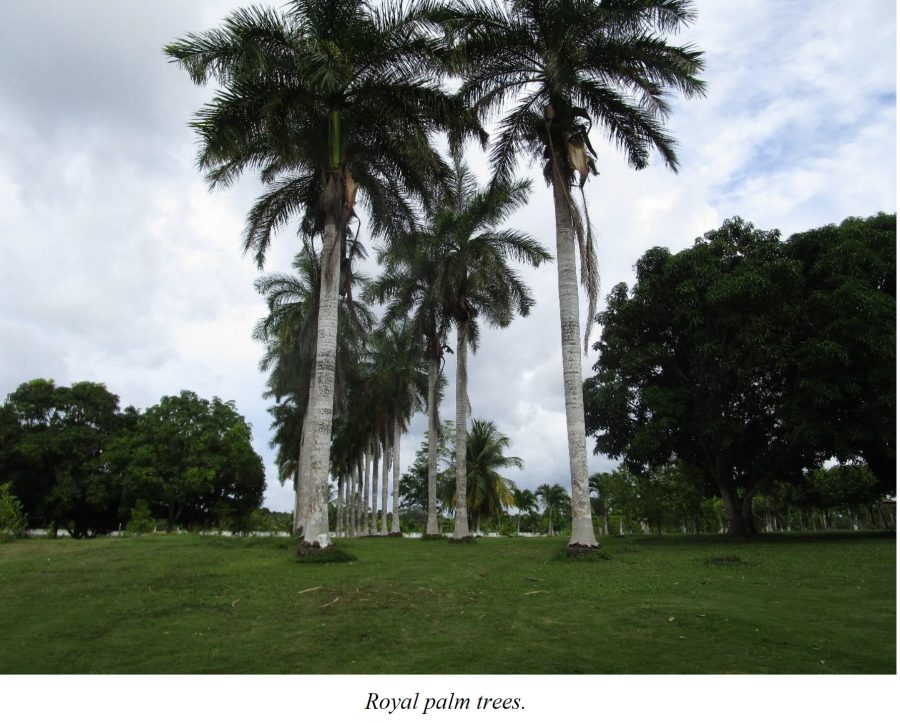 Price: $1,200,000 US
Status: Active
Size: 15 Acres
Type: Ranch/Farming Compound
Location: 9 Miles west of Orange Walk Town
I.D.: OW01
MLS: –
This lush, well kept water front property is located on the Honey Camp Lagoon in the Miller's Bight Registration Section, Orange Walk District. Containing 15.03 acres and 9 Miles west of Orange Walk Town. It is accessible by the Orange Walk Town's all-weather Petvllle Road. In addition
This 15 AC Honey Camp Lagoon property in northern Belize, boast a picturesque 2,133′ lagoon frontage. Standing structures are;
New main concrete building: 3BR/3BTH (3,711 Sq.ft.)
Metal sided residential building: (20'x40′)
Workers living quarters: (2) (14'x16′) & (20'x20′)
Palapas: (2) (13'x22′) & 27′ in diameter.
Pigsty with septic tank: (31'x81′)
Generator house, storage sheds etc.: (11'x50′ (11'x14′ generator room)
Fish ponds, fences, gate, roads etc. : (3) (400 S.Y. each)
Water Supply: It is via a purified and water treatment plant system. Water is obtained from the lagoon, processed in the water control room and pumped up to two elevated water cisterns. The water is distributed throughout the compound via a gravity feed system. 4 water pumps, 7 water cisterns, pec fittings and water treatment equipment. Furthermore
Electricity: Solar System with 9 panels, 6 batteries, diesel generator, 2 satellite dishes, security cameras with solar motion lights,
Mobile Phone Service: Via Speednet
This 15 AC Honey Camp Lagoon property, sits in an ideal location for one desiring a peaceful location to enjoy their ranch farm on a vey impressive lagoon front. Properties of this size don't often come on the market for sale. This is a great opportunity for one to purchase a peace of the jewel for themselves. For additional information, please contact Brian Yearwood @ (+501 625-3122 in Belize.
---