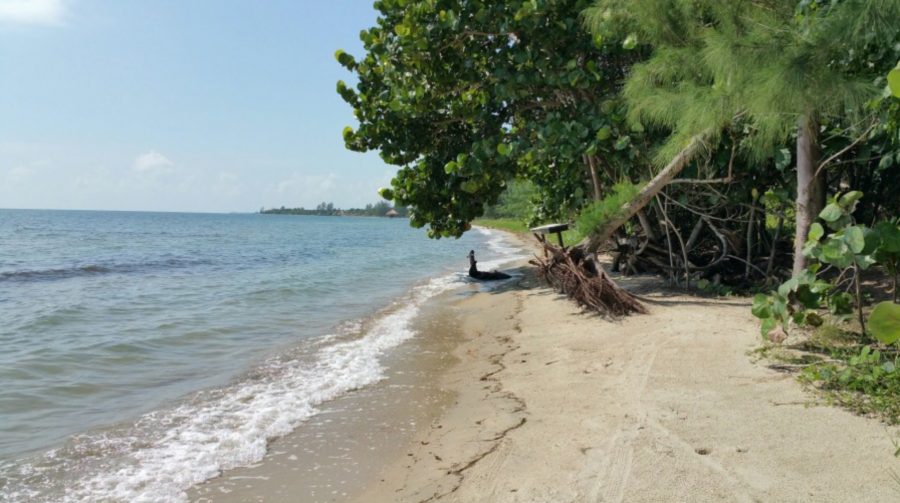 Price:  $1,725,000 US
Terms: Available
Status:  Active
Type:  Residential / Commercial Development/Condos
Lot Size:  11 Acres
Location: 1 Mile south of "The Placencia Hotel"
I.D.# NV01
MLS#:
Belize Real Estate Investing: This exceptional 11 Acres development property is located in a subdivision know as "Blair Atholl" in the mid – northern location of the Placencia peninsula. The main Peninsula road runs through the center front of the property.
Has 435 feet of Sea Frontage and 433  feet lagoon frontage at rear.  Ideal Investment location for Condo / Marina Development /Marina Residential Subdivision.
Properties are both vacant but development plan comes with purchase. Once can proceed or develop own plan if desired. Also a nice area for development of luxury Spec Homes with Marina at rear as option.
Property has (2) separate "Land Certificates" . Present Condo development plan has  full approval from all Government Departments. Just needs to be updated. Turnkey Plans! No red tape to deal with. Ready to go!
PARCEL NO. 278 – 2.2 Acres   (Sea to Main Road)
PARCEL NO. 276 – 8.5  Acres  (Main Road To Lagoon) Approved structures; The following building permits are approved and included:
Administration building
Retail center
Fitness center
Restaurant/bar
Bar/café
Lagoon side restaurant
3 swimming pools
Yacht club on the lagoon side
Pier on the beachside
And the first bridge on the peninsula over the main road
18 3-story condo buildings
• 22 2-story condo buildings with penthouses This property boast an impressive 435′ of Caribbean Sea frontage giving a Devleloper all the necessary frontage to develop condos / luxury spec home etc. Due to it's sea frontage and size, this property will not be around much longer.