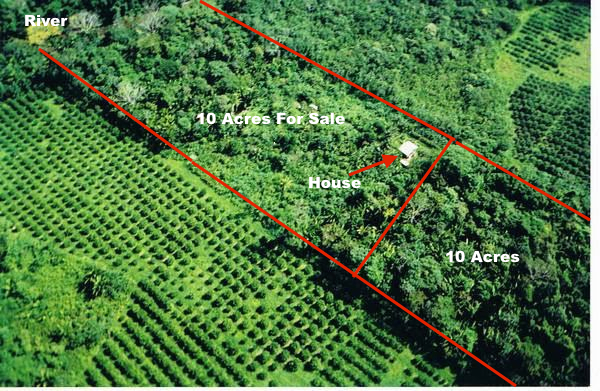 Price:  $94,000 US
Status:  Active
Type:  Farm Land
Living Area:  768 SF
Lot Size:  10 Acres
Location: Off Coastal Road, Belize District
I.D.#BF01
MLS#
Farm, 25 years old organic, sustainable  10 acres (with optional adjacent 10 acres) of good farmland. Foothills, quiet, secure, private, riverside with drinkable water all year round, over a hundred edible species and a few hundred useful species native or planted.Great collection of heirloom & rare useful species. Cool breeze from the hills every nights Cool wind from the sea most of the day. View to the sea 10 minutes walk from the house. 3  hours  kayaking to  the Caribbean Sea and down river from "Hells Gate" water falls. Exotic animals, bird watching  and plant trails. 500 feet river frontage drinkable fast moving river all year round. 80 feet between highest and lowest point of the properties .
Hell's gate Falls 2 miles upriver . Good road access (except during heavy rains). No pesticides or chemicals used on land. Very economical, sustainable Agro-forestry system designed by professionals for low inputs & maintenance. Self fertilized with nitrogen fixing ground covers. No chemicals have ever been used on this land.  7 miles from the Hummingbird Hwy and and 2.5miles from the coastal highway, very peaceful, remote yet only 15 minutes away from the nearest store. Phone & internet fair signal. Solar & other alternatives energy are used. Immediate income from sale of produces including; organic foods, medicine & nursery plants.